Bárbara Sánchez Kane presents Prêt-à-Patria at Siembra 21, a project that combines art and fashion in video, the artist's solution to performance during a time of social distancing. The piece, formulated like a play, addresses the construction of masculinity within the army, though her work at large revolves around the examination of identities based on gender. Prêt-à- Patria's plot centers around a military escort parade complete with a marching band all in costumes designed by the artist.
The military is a long standing system that upholds hypermasculinity, including violence, and contributes to the staying power of a national "macho" ideal. The project title refers to the mass standardization of military uniforms, clothing that symbolizes the notion of homeland defense and patriarchal systems. Beyond criticizing a system, Sánchez Kane seeks to question the role played by symbols and military values that we assume as part of Mexican identity and national security, as well as the repercussions they may have on gender violence, not only in Mexico, but in the world.
Sánchez Kane has expressed a strong interest in the social creation of masculinities and the ways in which each presents itself in daily life. She addresses the role fashion plays in aiding these various gender identities or parts. Sánchez Kane's designs retake everyday objects or pieces of clothing and analyze the associated historical connotations in order to understand and ultimately rebuild them imbued with new meaning. The outcome is the feminizing of masculinized objects, bodies, and symbols that neutralize their binary association and underscore their performative nature.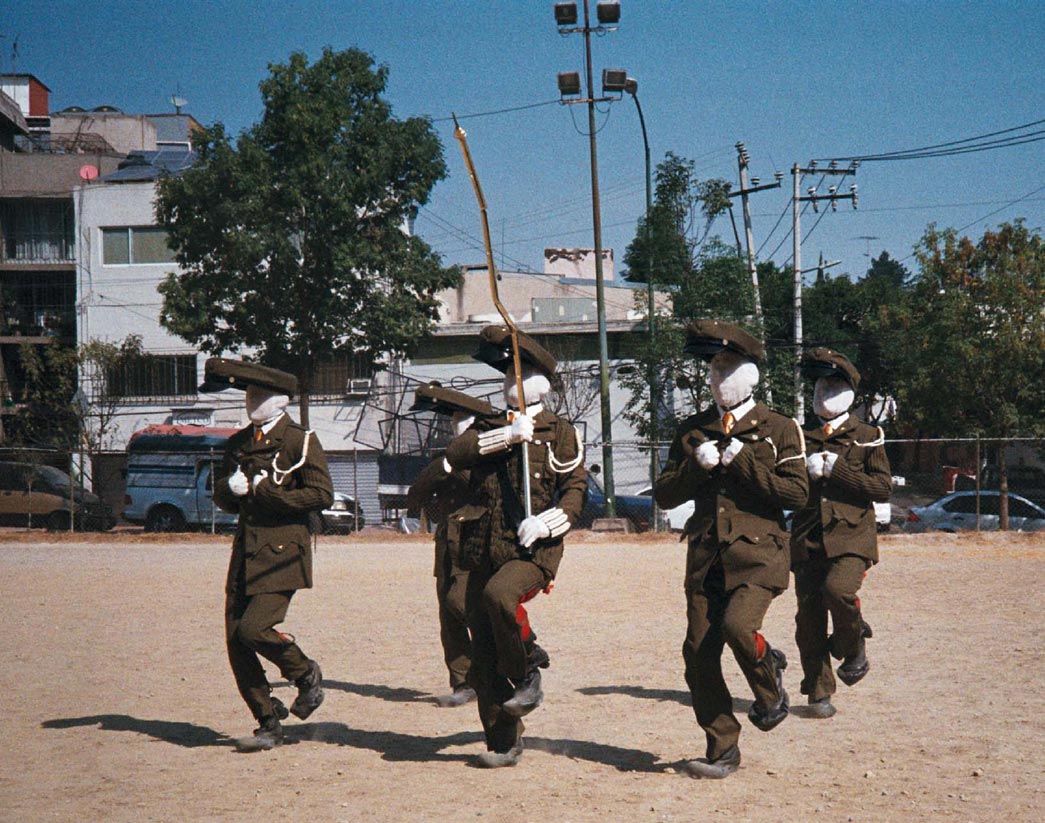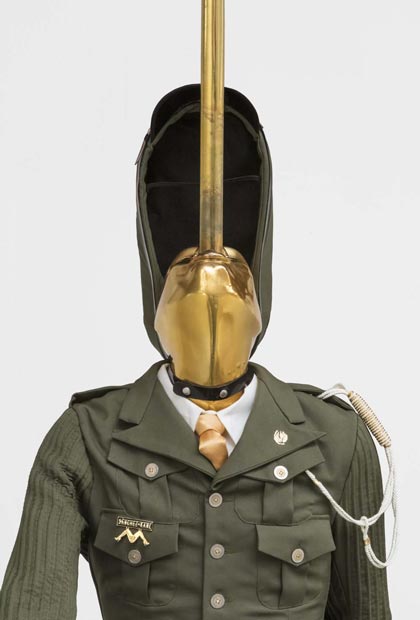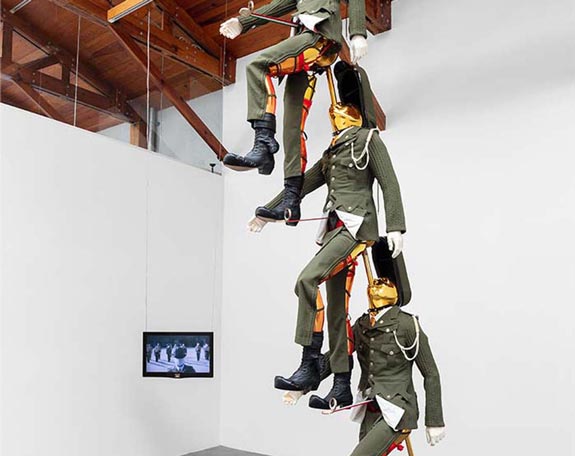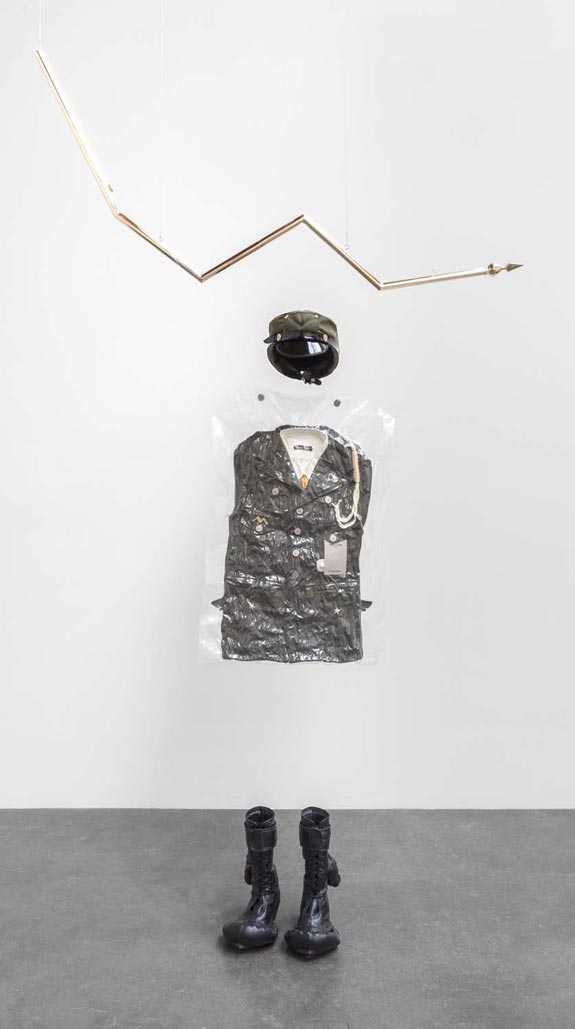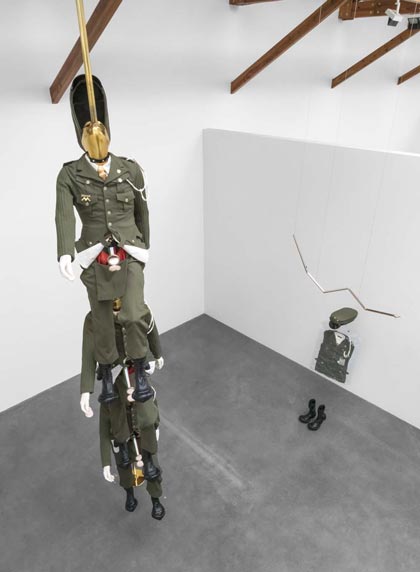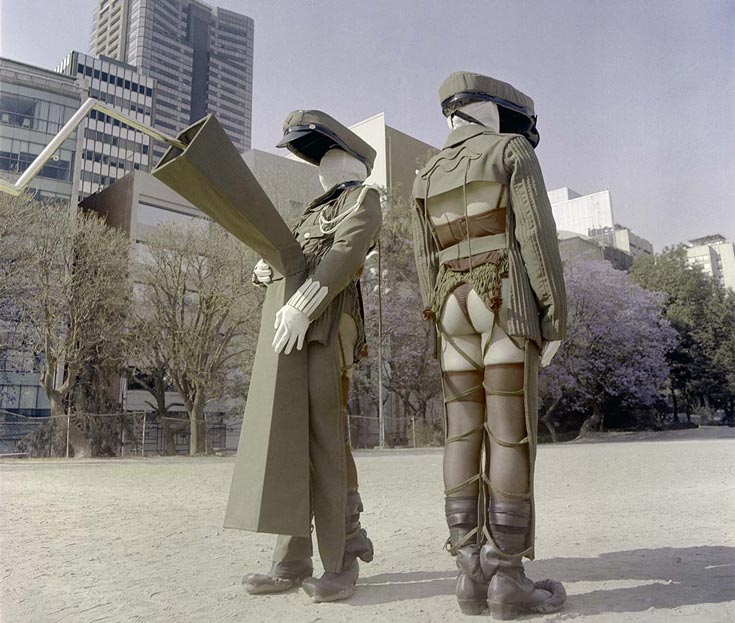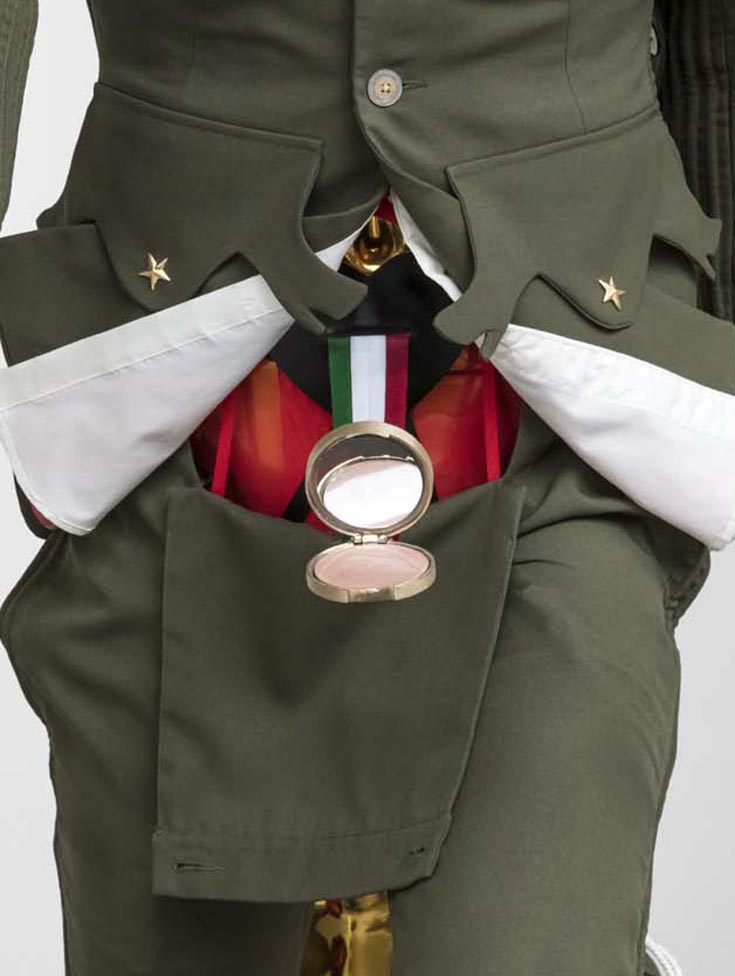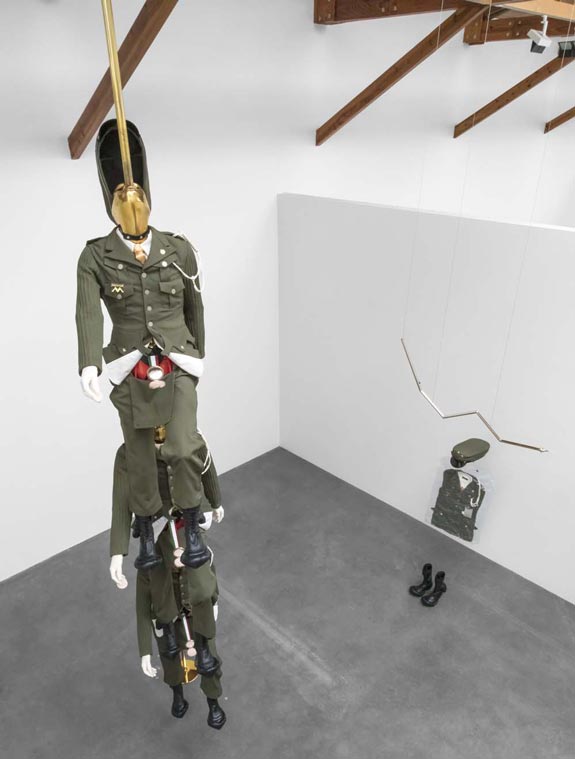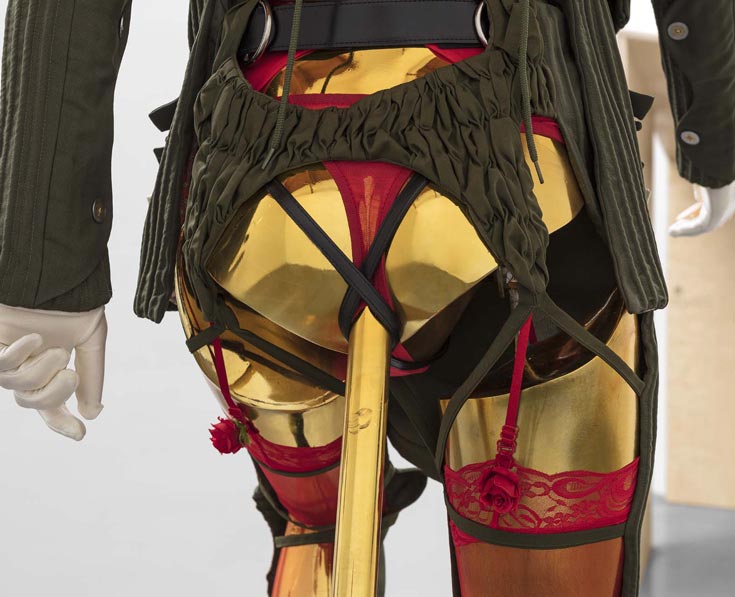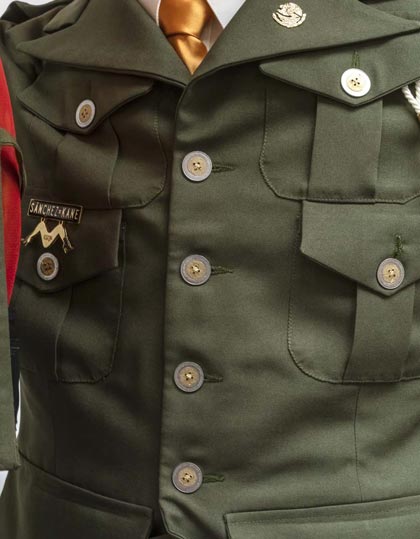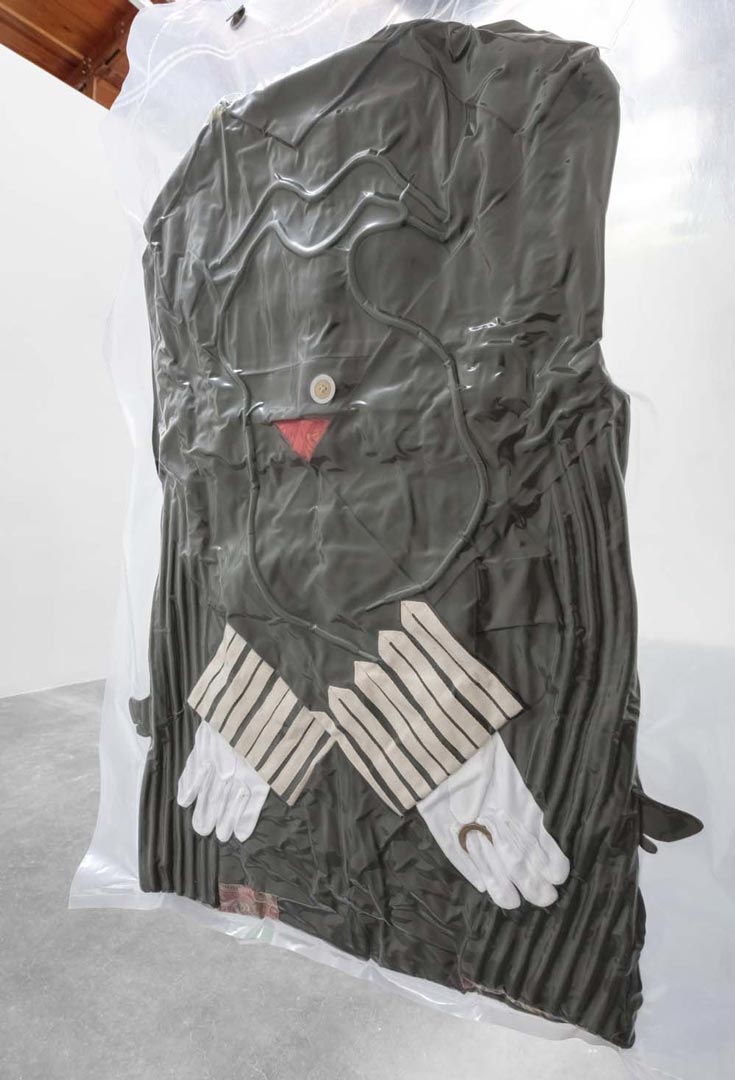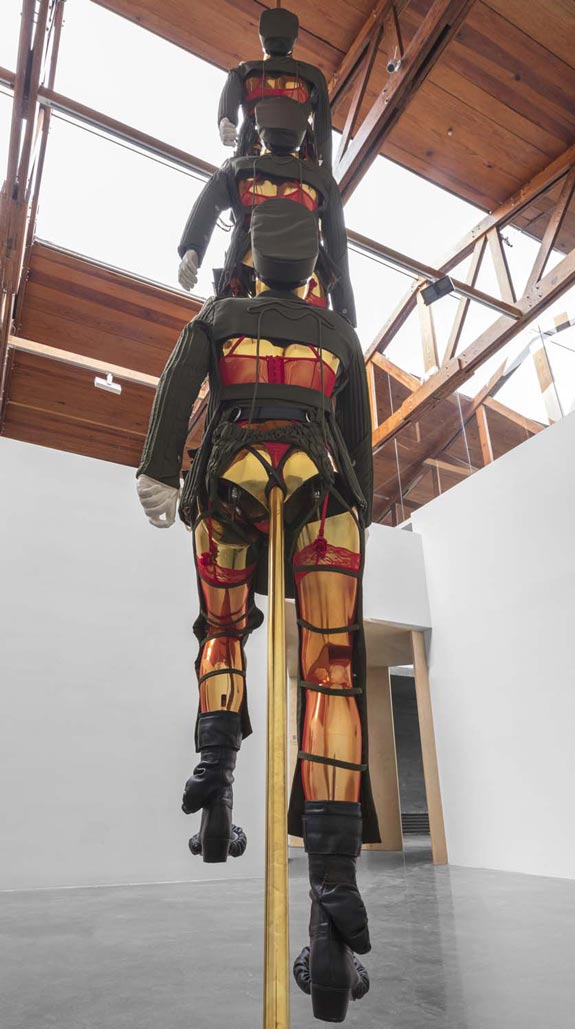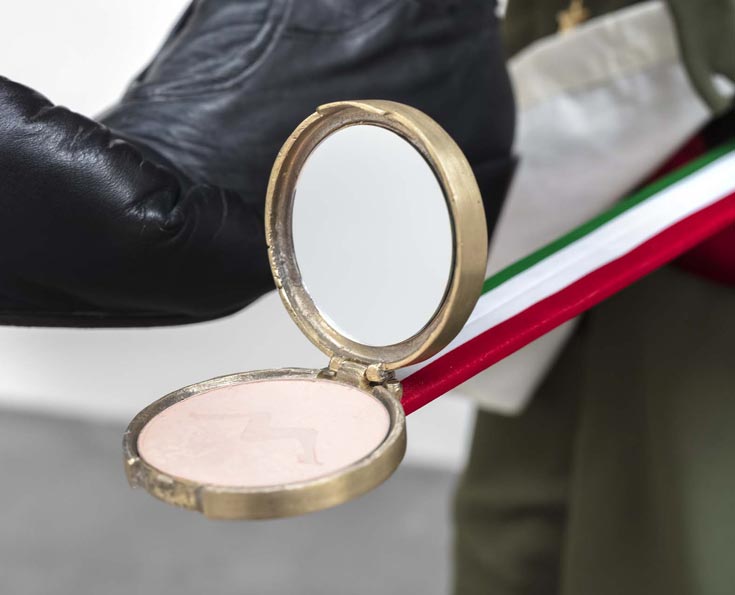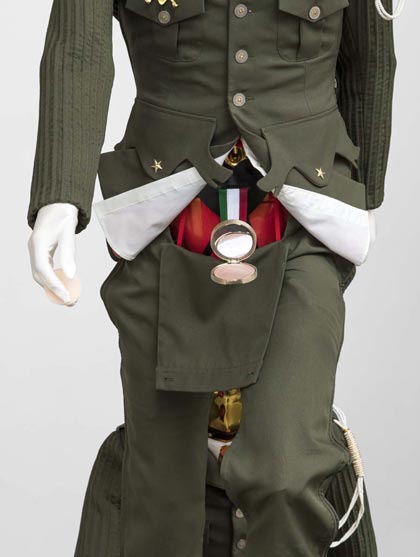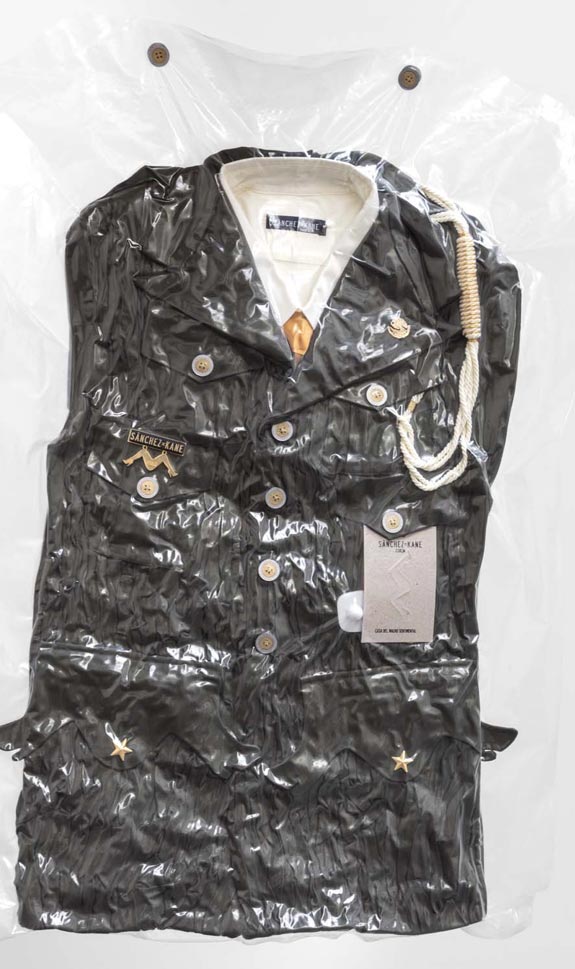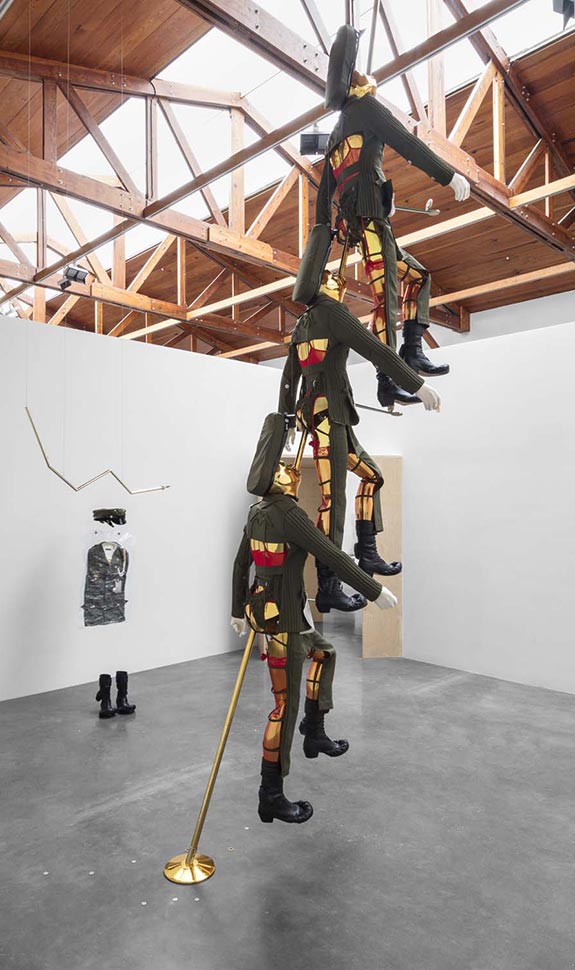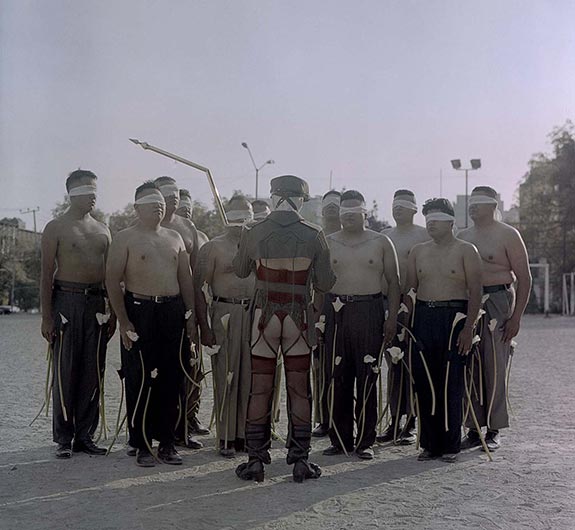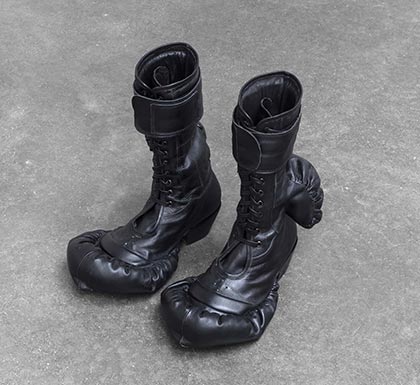 ---